Mr. S.G. Prabhakaran, the founder of XS Real, was steadfast in two things. Firstly. transparency in all its dealings. This transparency was not restricted to buyers alone but in all its dealings with employees. Government institutions, vendors, JV partners and customers. A visionary thought when the industry was clouded by opaque policies and values.
Secondly, SGP , as he is fondly called, also laid a lot of emphasis on innovation that is useful and adds value to the buyers. The result of which were path-breaking developments like bungalow-styled apartments, themed developments, customer-specific customizations, etc.
As SGP passed on the baton to his son. Prajnesh Gunneswaran, a top-notch tennis player in India, XS Real has made further strides and has strengthened its operations. As a leading sportsman, Prajnesh also realised the importance of 'teamwork' and 'collaboration' as the routes to success. Therefore, he invited the Alamo Group from Texas, USA to invest and build the future together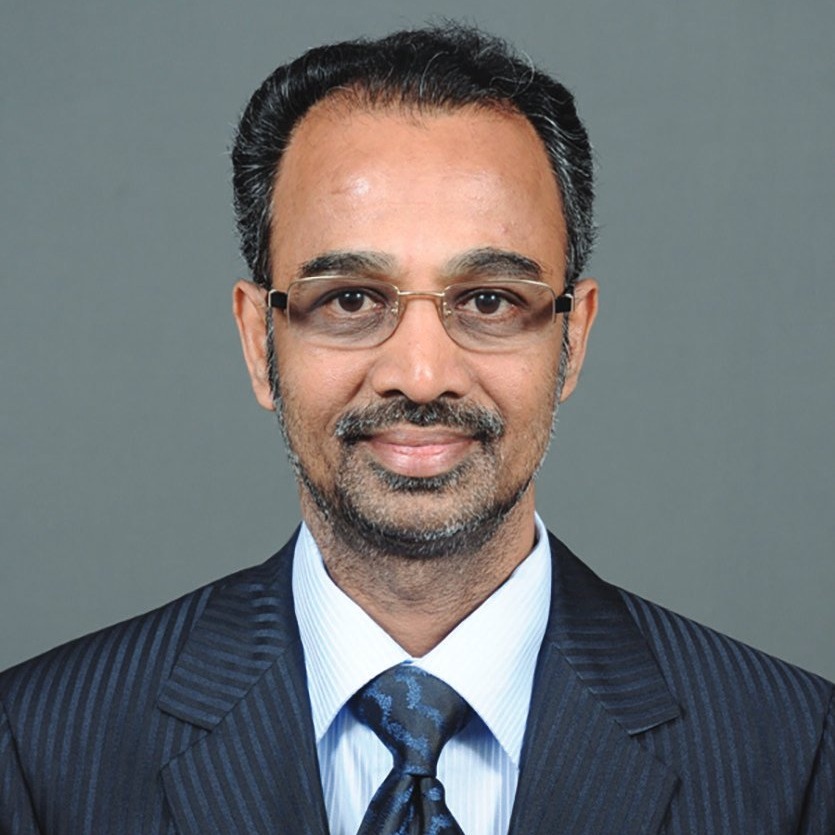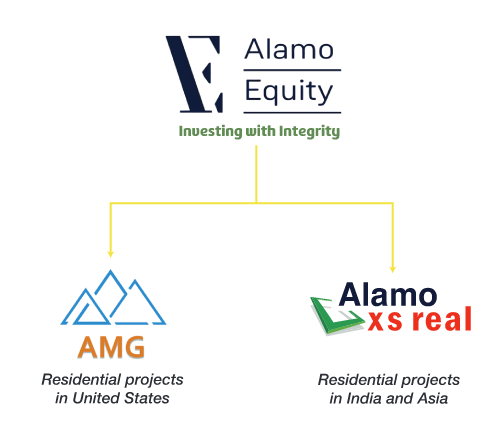 Alamo Group is a well-diversified private equity firm headquartered in Texas, USA. With interests in commercial real estate across the United States and other high-arowth markets around the world. Alamo's portfolio includes office buildings, hotels, condos, multi-family, medical office buildings, and selected land development opportunities.
Alamo's current project pipeline is estimated at USD 1.5 billion
Alamo has always looked for opportunities to create landmark developments across high grown and emerging economies like India and the acquisition of XS real is very strategic for Alamo Group to fast track this vision. Having invested in XS Real. the immediate task is to develop 10 million sq.ft. of residential proiects in all maior metros in India.
To be an industry leader and create landmarks across residential, retail and office spaces. To become a role model in the industry for honesty, integrity and impeccable service that will impact customers and the community.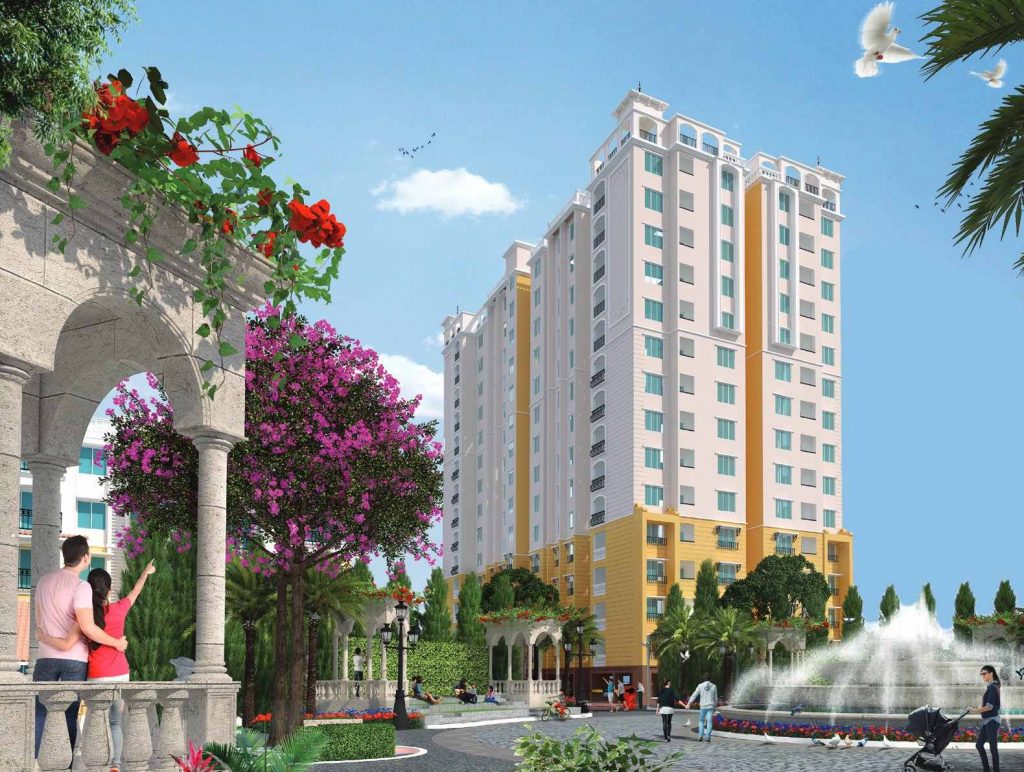 Alamo XS Real leadership team is uniquely positioned to leaverage global expertise as well as local knowledge. Our leadership consists of accomplished leaders from India and The USA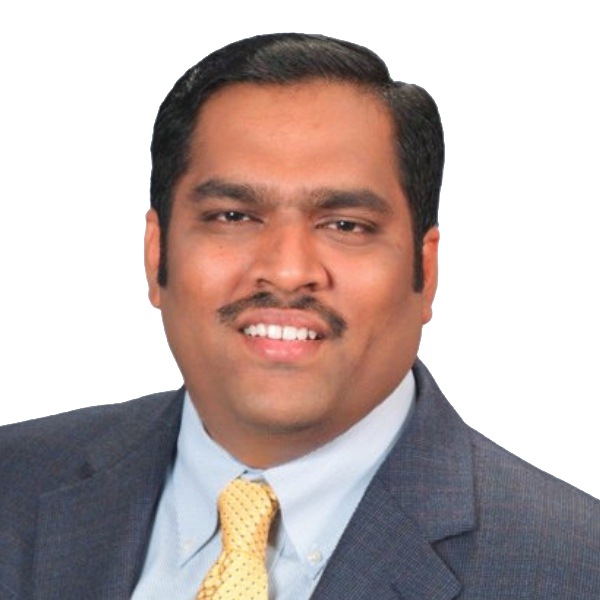 LOGAN ANJANEYULU
Promoter – Alamo XS Real
Logan Anjaneyulu founded Alamo Equity, an Alamo Group Company in 2017, and AMG shortly thereafter. AMG is a multifamily development company, and its team members have combined, over 150 years of multifamily development experience. Logan Anjaneyulu has over 20 years of real estate investing experience and his expertise include syndication, development, and management of various real estate projects. Logan has over 20 years of corporate, construction, energy, commercial real estate experience, with many successful exits. At the Alamo Group, Logan is responsible for strategy, capital raising, investment screening, and execution. Logan holds a Civil Engineering undergraduate degree from College of Engineering Guindy at Anna University, Chennai, India; a Master of Science (M.S) in Construction Management from Michigan State University, East Lansing, Michigan; and an MBA from Kellogg School of Management at Northwestern University, Evanston, Illinois. As Founder and President, Logan provides mentorship and oversight to the Executive Leadership team at Alamo Group Companies (AGC) globally.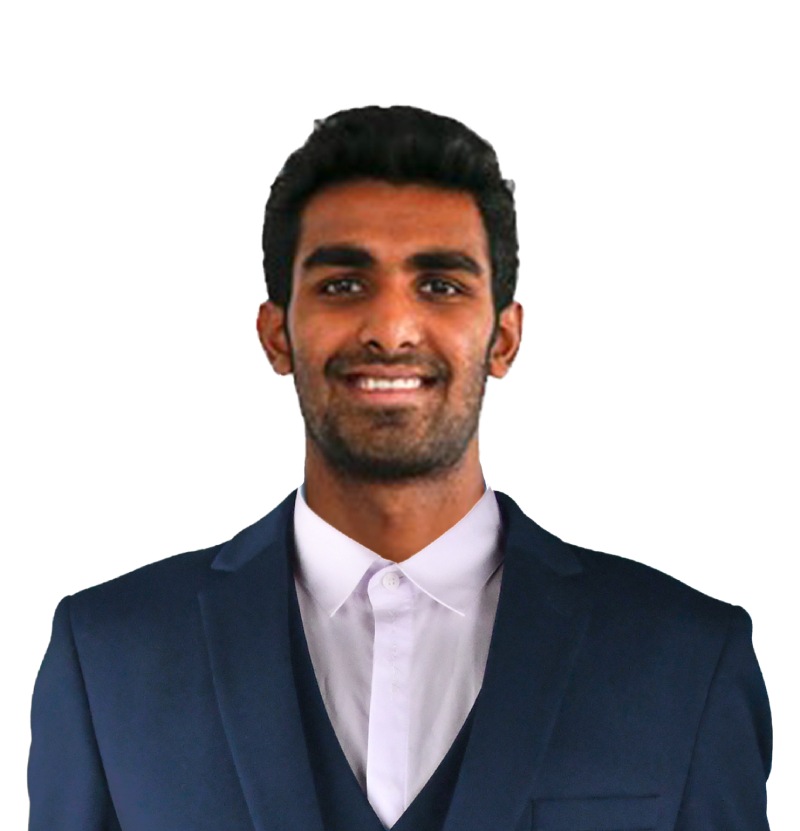 Prajnesh Gunneswaran
Promoter – Alamo XS Real
Prajnesh Gunneswaran is the son of Late. Mr. S. G Prabhakaran – the Founder of XS Real. Prajnesh is a the highest-ranked Indian singles Tennis player who represents India at the Davis Cup. He has won 2 ATP Challenger and 8 ITF titles and 1 ITF title in doubles. At the 2018 Asia Games in Jakarta, he won the bronze medal in men's singles event. Post Mr. S.G. Prabakaran's demise, Prajnesh with a vision to expand the foot print of XS Real across the globe has invited Alamo Group from Texas, USA to invest and build the future together to form Alamo XS Real.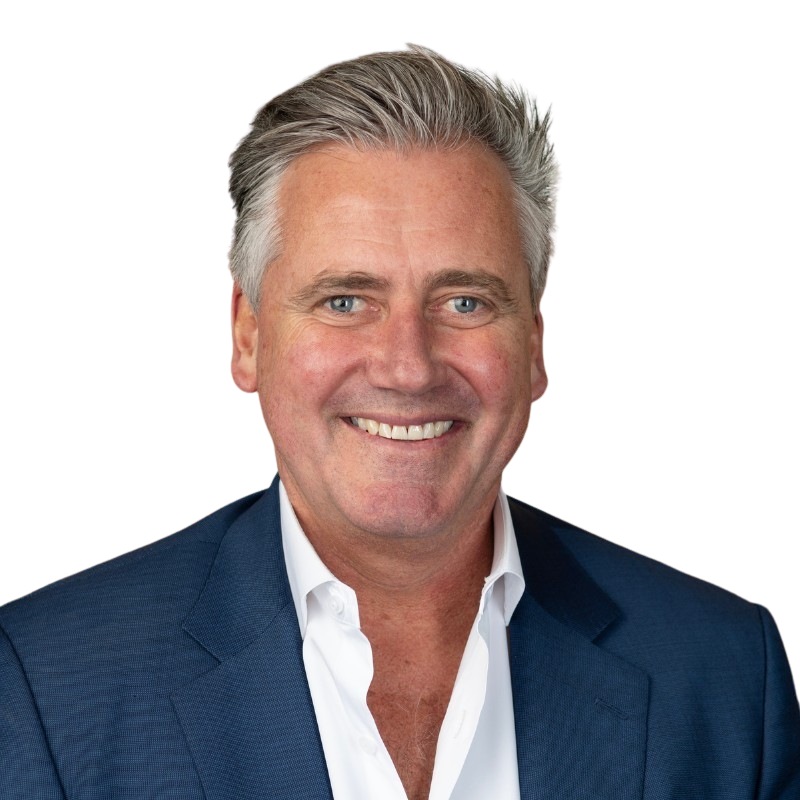 Pete Alford
Managing Director, Capital Markets
Pete has over 35 years of experience in fundraising, capital markets structuring, sales/marketing, investment management consulting, business development, and alternative strategies, working in Toronto, New York, London (UK), Denver, Chicago, Phoenix, and Los Angeles. Pete has held positions as Managing Director and Senior Vice President at some of the world's global financial institutions such as JPMorgan Private Bank, Morgan Stanley, and RBC/City National Bank. He has focused on real estate, private equity and alternative investment management for high net worth, family office and institutional clients. Pete spearheads fundraising and capital needs planning with a focus on the creation, implementation, and execution of multiple fundraising rounds. He leads the Investor Relations and Capital Markets team that focuses on discussions and engagement with HNW/UHNW Investors, Family Offices, Venture Capital Funds, Private Equity Institutions and Pension/Insurance Funds. Community and industry involvement includes Board Member, Care Fund (Phoenix) as well as a member of NMHC and ULI nationally. Pete holds an Honors BA in business administration from Western University (London, Ontario) and an MBA/Finance from the University of Denver, Daniels School of Management.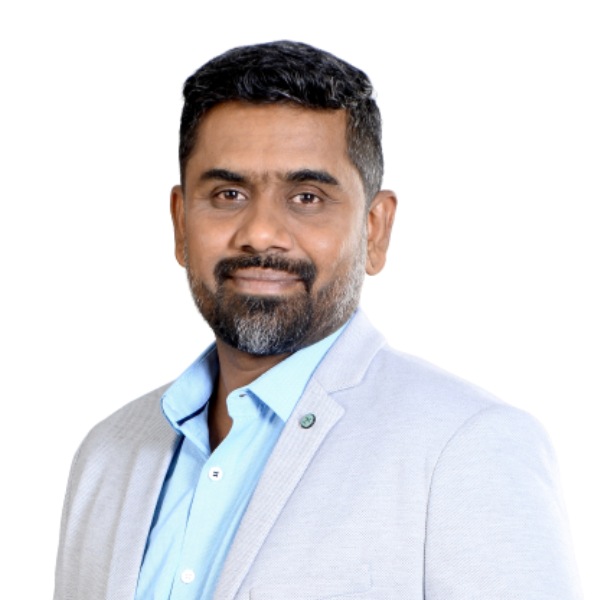 Kannan (Kenny) Mahalingam
President & CEO – Alamo XS Real
A civil engineering graduate from a premier engineering school, College of Engineering Guindy, Kannan went on to do his Masters in Construction Management from the same institution. Post that Kannan also pursued a management degree in General Management from the renowned Anna University. Having worked in India and abroad, Kannan has over 20 years of experience in various leading organisations like CCCL, Exceed, DLF, MARG, Costrack (in USA), Eversendai & TVS Emerald. Most of these assignments have been in senior managerial positions.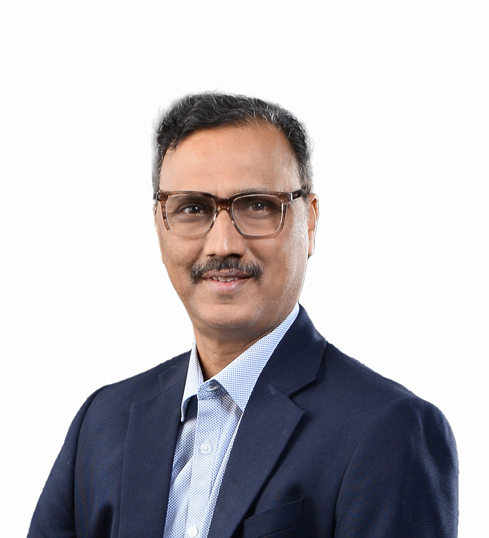 Raj Kumar B
Chairman – Alamo XS Real
With 30+ years of experience in construction management and manufacturing high-strength concrete products, Raj Kumar has been an entrepreneur by choice. He is also successfully managing a construction company called 'Concreators'. Raj Kumar's interests go beyond real estate and also cover high-end manufacturing for related category products. His manufacturing unit makes High-strength Concrete Pavers, Concrete Blocks, Fly AshBricks, etc. under the name of Adhitya Precast Products.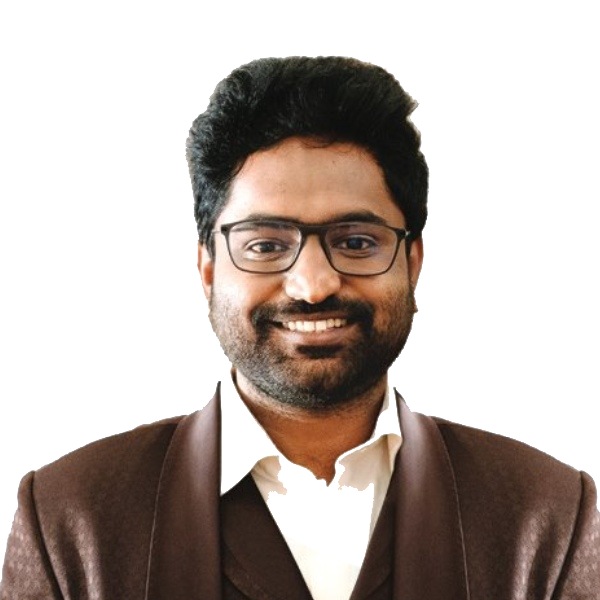 Raja Nikhil Annavaram
Chief Strategy officer – Alamo XS Real
A.B.Tech Civil graduate from IIT BHU Varanasi & a postgraduate in Marketing Operations from ISB, Nikhil has held key leadership roles in TVS Emerald. His responsibilities included sales, business development, and construction management apart from the P&L of the business unit.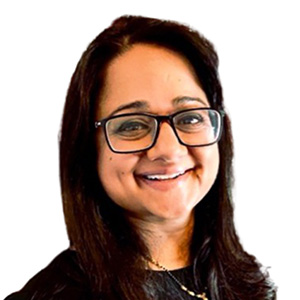 Mili Patel
VP and General Counsel
Mili Patel joined Alamo Equity as its Vice President and General Counsel in July of 2020. She has been practicing law in the state of Texas for 18 years with experience in corporate transactions, real estate, labor law, construction law, and litigation. She earned a Juris Doctorate from Texas A&M School of Law and a Bachelor of Business Admin in Economics from Baylor University. Mili is responsible for overseeing all legal matters at the Alamo Group including real estate acquisitions, dispositions, compliance, and general counsel. In addition, Mili is responsible for supervising outside counsel in Alamo Group's various transactions and other legal matters.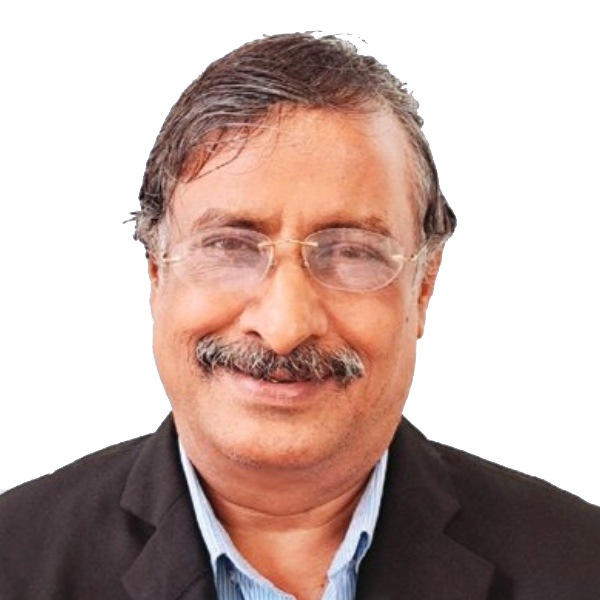 Ravi Shankar
Chief Finance Officer – Alamo XS Real
A mathematics graduate from the Madras University and two professional qualifications as a qualified cost accountant and a qualified chartered accountant. Ravi has over 35 years of global experience in corporate finance, fund raising and treasury management in oil & gas as well as real estate industries.